IgoriaCard intuitively holds anyone managing company finanses accountable, as well as any employee using a company card with dedicated modules used to input and settle transactions, connecting transactions to corresponding business trip and reporting business expenses directly to the accounting departament. The multicurrency card allows for consecutive loading in your preferred currency and adjusts to the currency of the country which an employee is visiting. Moreover, in the case of insuficient funds, the system will automatically exchange the deficit at the best possible exchange rate on the IgoriaCard platform.
The process of loading the card, setting limits, adding employees to a company account and monitoring company expenses can be done online 24/7. No matter where your employees are, you can freely manage IgoriaCard.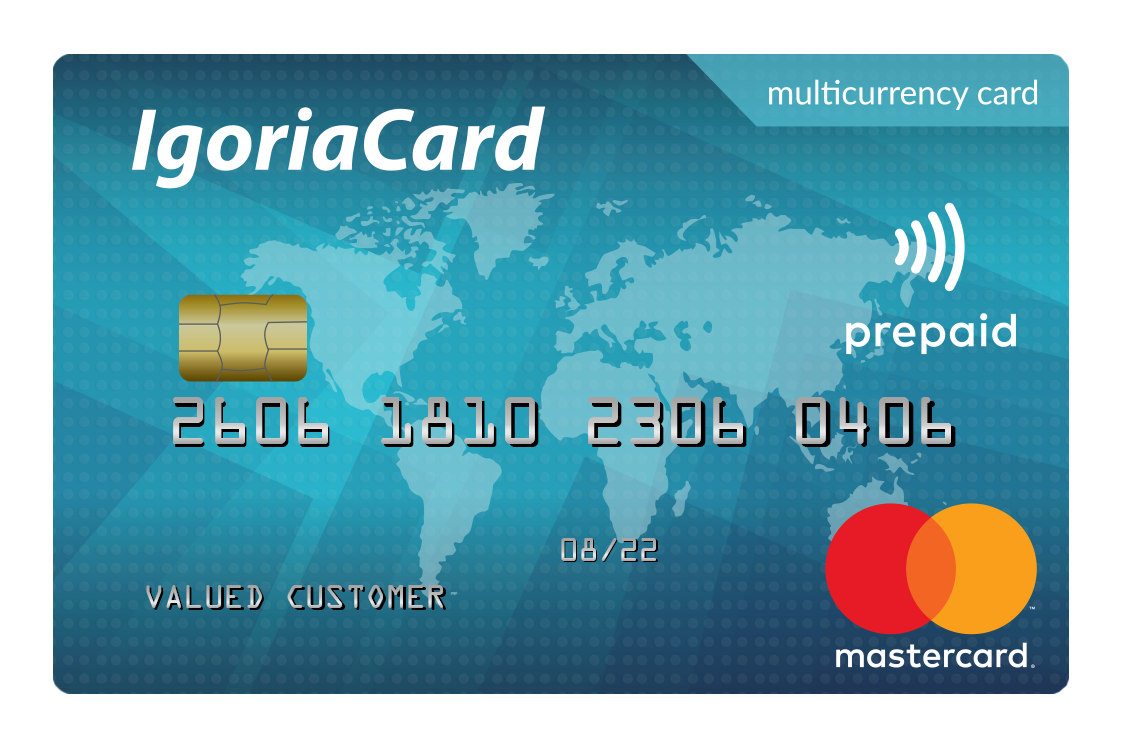 Every transaction can be settled online 24/7. The currency card is a significant support in the organisation and help in payments for business trips, including transport, hotels, meals and shopping.
Order a card
Many currencies, infinite possibilities