With the help of a prepaid card with 17 different currencies: AUD, BGN, CAD, CHF, CZK, DKK, EUR, GBP, HUF, NOK, ILS, PLN, RON, RUB, SEK, TRY and USD, transactions are settled automatically, therefore regardless of your location or time zone, cashless payments and ATM withdrawals are always possible.
Additionally, in the case of a lack of funds in the requested currency, our system will manage automatic currency exchange at the very best available rate on the IgoriaCard platform.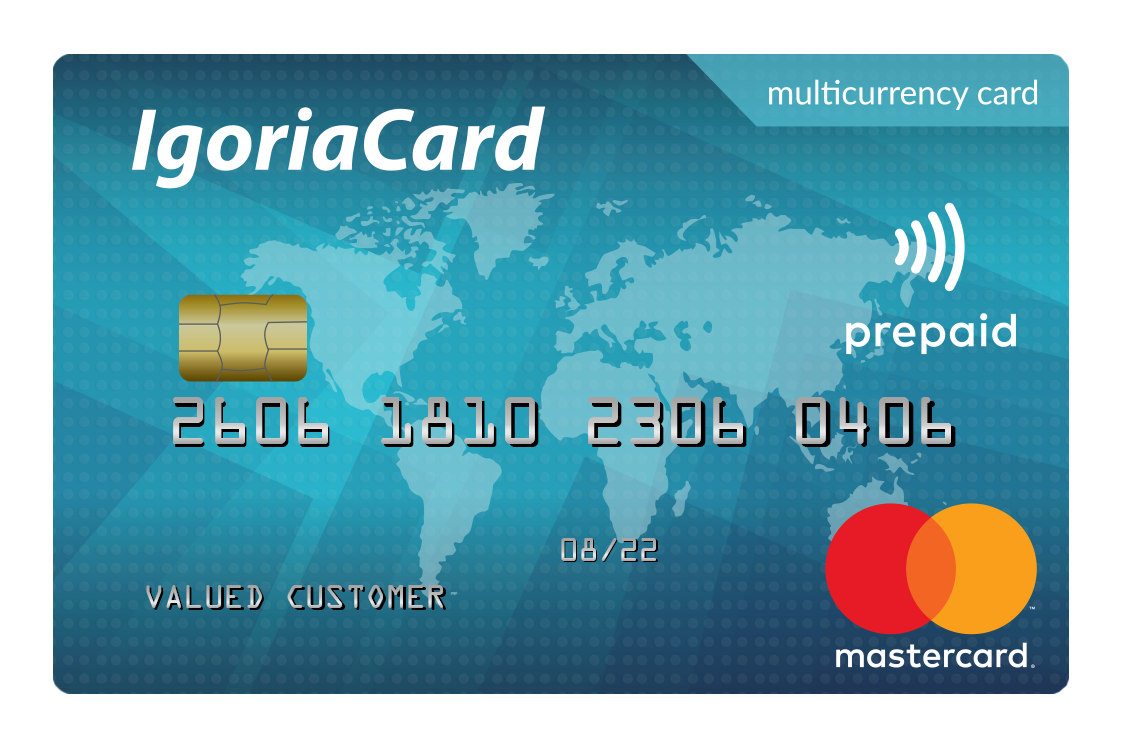 The multicurrency IgoriaCard works in the same way as a prepaid card, therefore it is a perfect solution for corporations, where employees are required to make multicurrency transactions online or at physical points of service.
Order a card
Many currencies, infinite possibilities