With IgoriaCard the costs associated with running a loyalty program platform can be optimized – we give full technical support to settle multicurrency transactions with the card, automatic service of loading the cards and configuration of system modules. Our prepaid IgoriaCard can flexibly adjust to the sales support program regulations of any company.
Your prepaid card can be freely personalised according to the needs of both small and medium sized businesses. Cards can be issued as plastic cards or virtual payment cards. They are accepted all over the world and also accommodate online payments.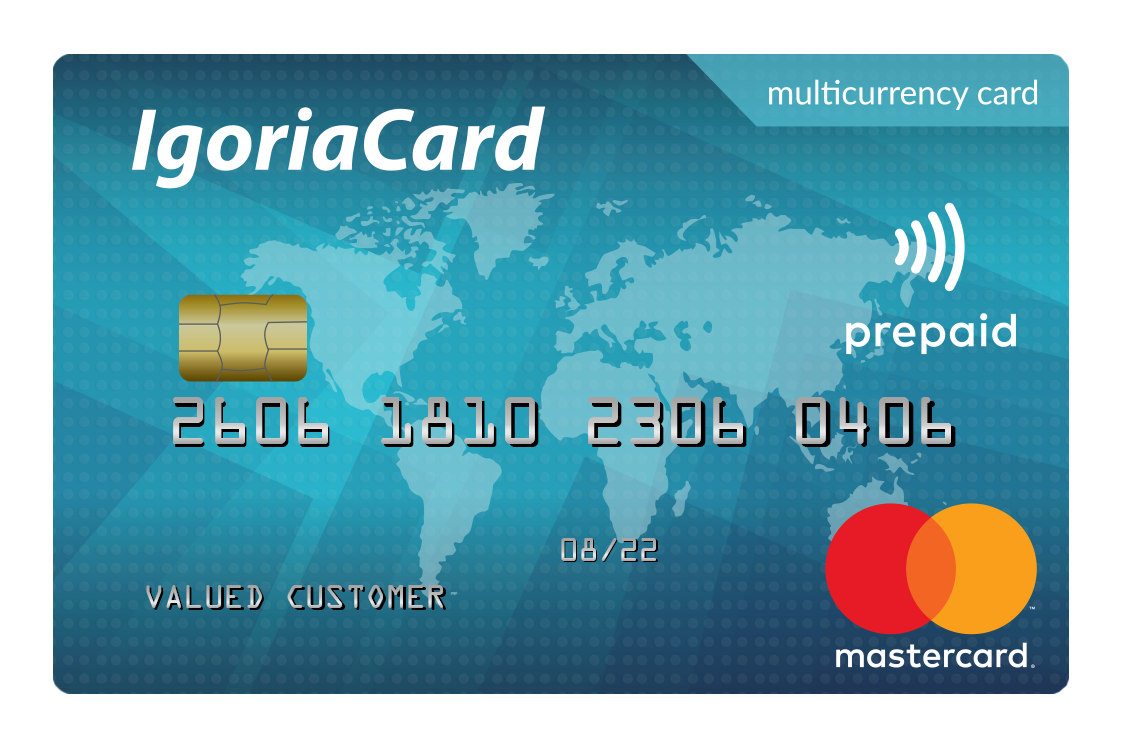 The IgoriaCard provides benefits in the form of personalised prepaid bonus cards and gives access to a multicurrency electronic wallet online 24/7. In addition, the security of the transaction is guaranteed by the European Payment Institution.
Order a card
Many currencies, infinite possibilities