Rewards can be exchanged for any product or service, in any location accepted by Mastercard. Thanks to the intuitive, safe and clear panel for managing loading cards, employers are able instantly i.a.: check amount of ordered cards, load currency cards according to current needs, monitor and add new employee accounts.
Ordering unlimited amounts of cards, without unnecessary formalities, offer numerous benefits to companies and their employees, both financially and time-wise.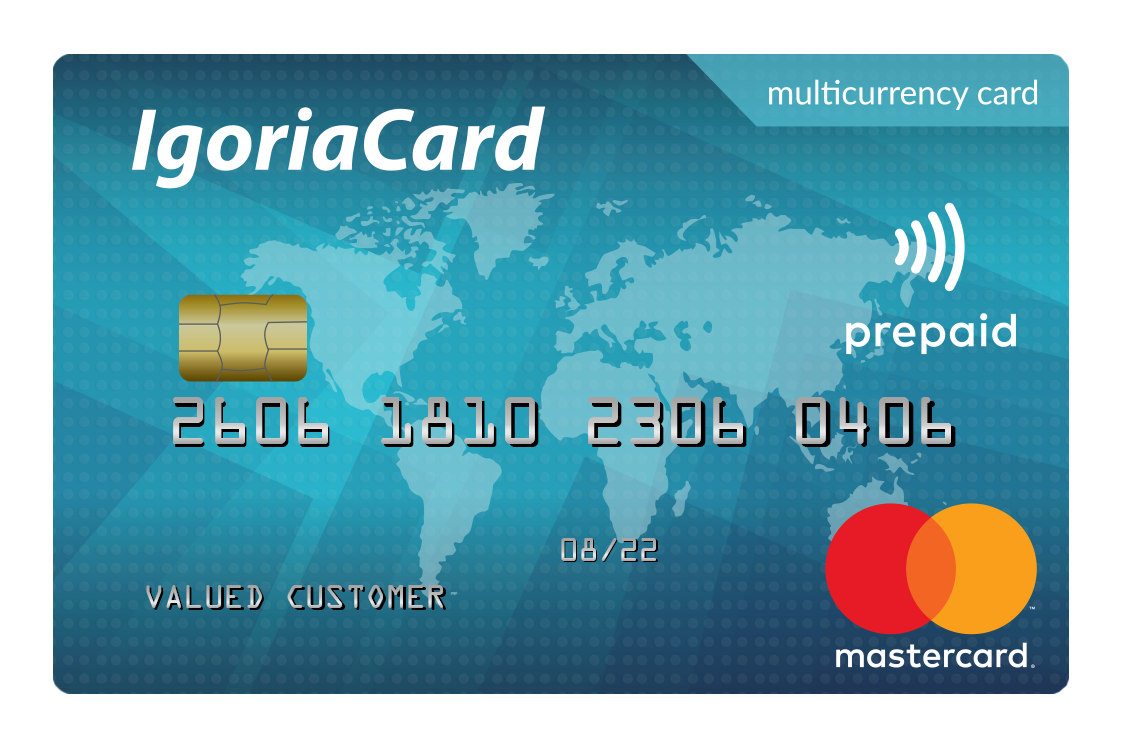 An additional advantage of using this form of rewarding employees is skipping additional costs for personalised or anonymous prepaid card production and saving time during the process of ordering and delivering cards. Our multicurrency IgoriaCard is a profitable and flexible tool for employee incentivization.
Order a card
Many currencies, infinite possibilities