Regardless of which holiday destination you choose, the multicurrency prepaid IgoriaCard will be your perfect payment method. It allows you to make transactions in 17 currencies, no matter which country you are in.
Our currency card is similar to a credit card – it allows you to set individual limits of loads from IgoriaCard main account or from a separate card.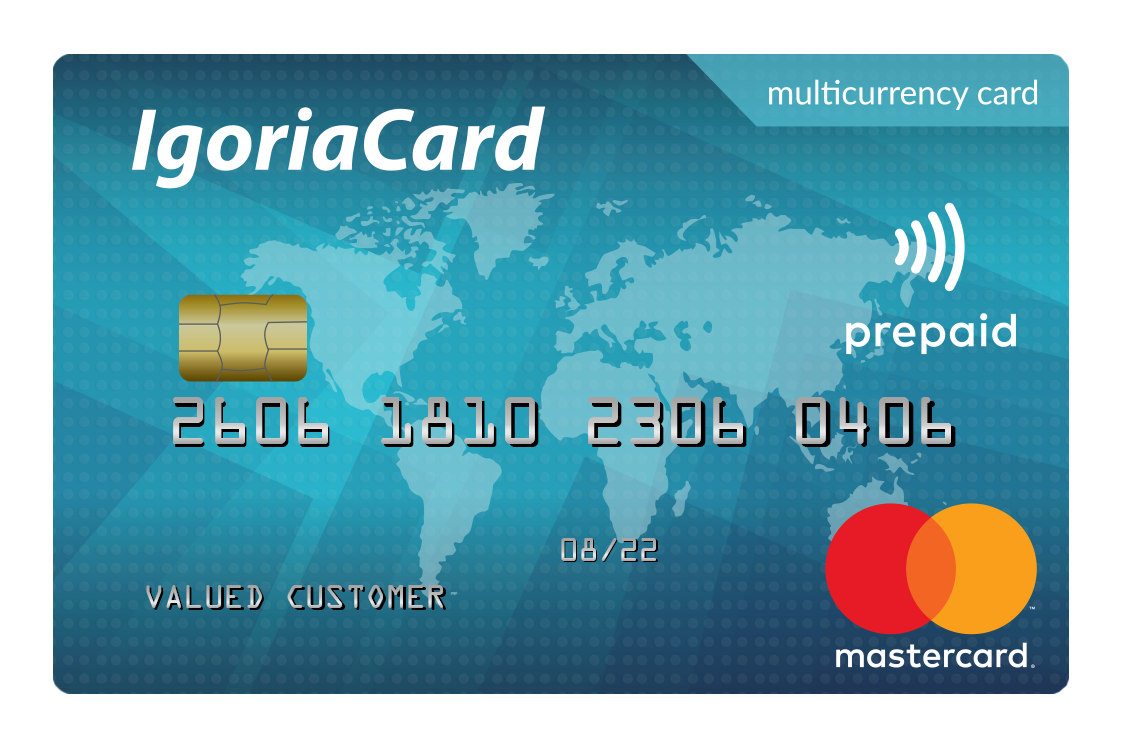 Multicurrency IgoriaCard allows you to pay for your hotel or at points of service, to withdraw cash from ATMs, all the while ensuring secure Internet payments.
Order a card
Many currencies, infinite possibilities